At Lakeland Scottish we believe that nutrition should not be blind to the reality of cow performance in the real world.
We like to get our boots dirty and find out exactly what is going on in the herd before we start formulation work.
The Blueprints that we have included in this section outline a more detailed approach to the nutrition management of modern dairy cows and young-stock.
All of the blueprints are works in progress. We continually revise and update these documents as well proven research improves our outcomes.
The F1 Dairy Blueprint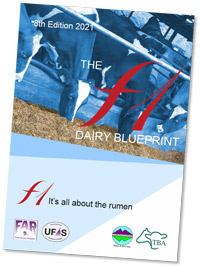 New V8 2021 Edition! (Includes The F1 Dry Cow Blueprint)
The F1 Dairy Blueprint has been designed to explain in fairly non-scientific language a rational system for feeding modern dairy cows. We recognise that just about every farmer has their own preference and approach to feeding the cow. The F1 Dairy Blueprint is designed to be flexible and can be adapted to suit just about everyone.
---
The F1 Birth to Calving Blueprint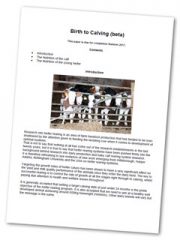 New 2021 Edition!
There has been an enormous amount of progress made recently with regards to ensuring that the dairy calf gets off to a great start in life. This blueprint looks at the techniques required to successfully rear a healthy dairy heifer which will calve ideally at around 23 months.
Modern dairy heifers have been bred to produce much more milk than their ancestors. With this in mind we were overdue for a reset of the growth targets commonly in use. This version has been modified to promote the techniques required to achieve the new targets.
July 2021