The Right Minerals For Your Stock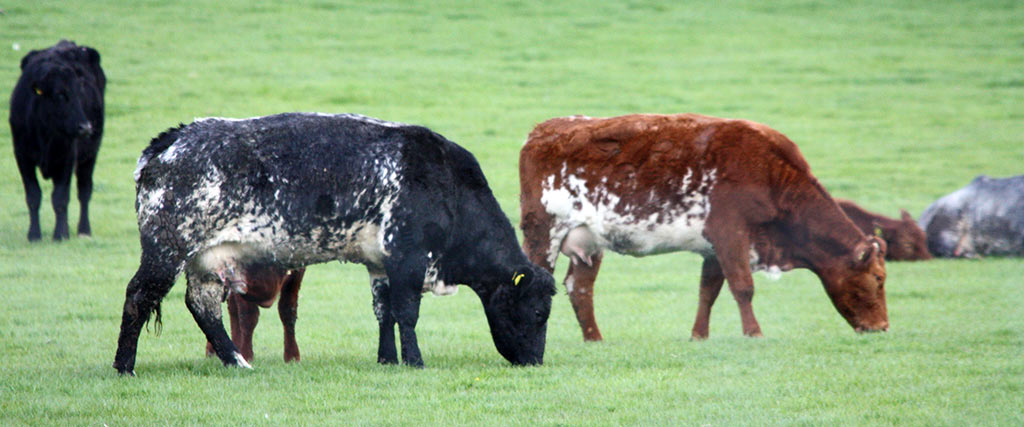 | | | | | | | | | |
| --- | --- | --- | --- | --- | --- | --- | --- | --- |
| | Ca | P | Mg | Salt | Vit A | Vit D3 | Vit E | Vit B12 |
| | % | % | % | % | 000's iu/Kg | 000's iu/Kg | iu/Kg | iu/Kg |
| LS Hi Magnesium | 12 | 4 | 22 | 17 | 300 | 120 | 400 | 3500 |
| LS Target Dairy | 18.5 | 4 | 5 | 25 | 300 | 100 | 2000 | 3750 |
| LS Target Youngstock | 15 | 6 | 6 | 25 | 300 | 80 | 2000 | 2500 |
| LS Grower Finisher | 28 | 1.5 | trace | 25 | 250 | 60 | 1000 | – |
| LS Barley Beef Feeder | 26 | – | – | 30 | 250 | 80 | 1000 | – |
| | | | | | | | |
| --- | --- | --- | --- | --- | --- | --- | --- |
| | Fe | Co | Mn | Cu | Zn | I | Se |
| | iu/Kg | Mg/Kg | Mg/Kg | Mg/Kg | Mg/Kg | Mg/Kg | Mg/Kg |
| LS Hi Magnesium | – | 60 | 6000 | 750 | 4500 | 250 | 25 |
| LS Target Dairy | – | 60 | 5000 | 1250 | 6000 | 400 | 25 |
| LS Target Youngstock | – | 75 | 5000 | 1250 | 6500 | 300 | 35 |
| LS Grower Finisher | – | 40 | 3000 | 1000 | 3500 | 150 | 35 |
| LS Barley Beef Feeder | 1800 | 40 | 3000 | 1200 | 3000 | 150 | 20 |
---
Selenium
The Millennium Dairy range of minerals uses organic selenium as the main source of selenium. American and Japanese systems have shown that sodium selenite whilst cheap, is very poorly absorbed by the cow. The selenium in organic sources is more available and virtually all absorbed.
This is why Lakeland-Scottish has followed the more cost effective and better value for money approach. "We're not kidding our customers".
---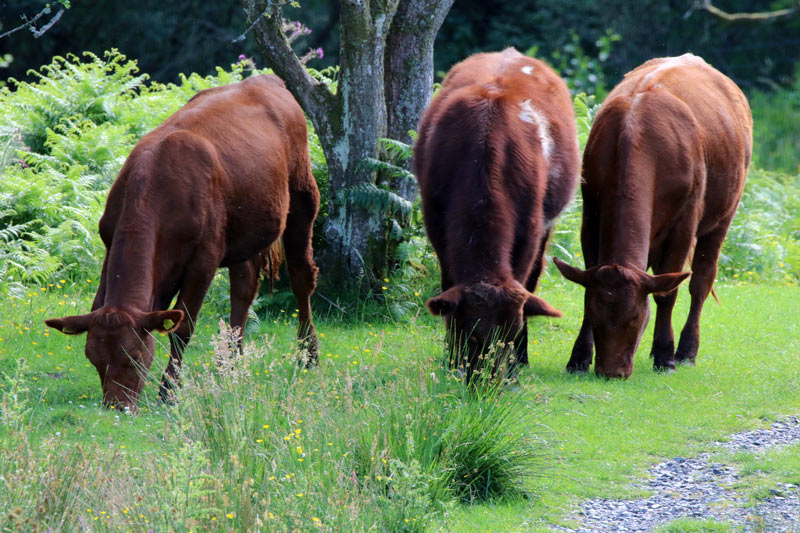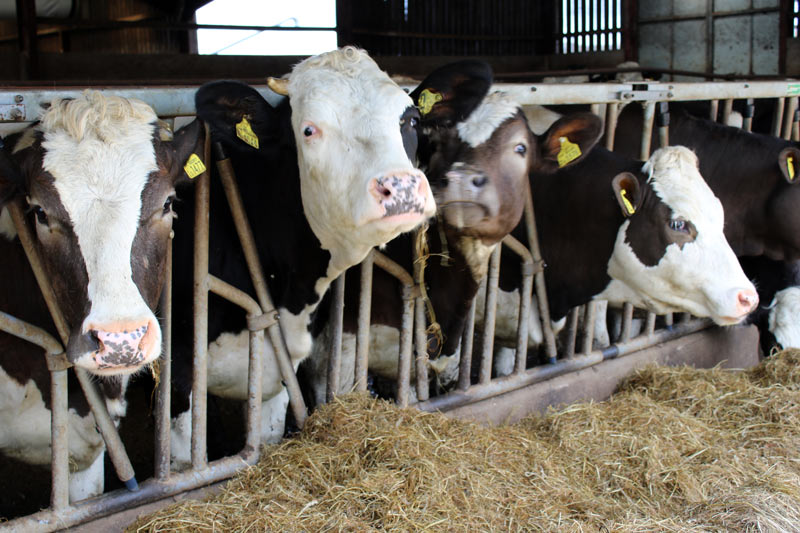 ---
LS Millennium Hi Magnesium * / ** (IF)
LS Millennium Hi Magnesium mineral is designed for feeding to suckler and dairy cows turned out to spring and autumn grass where it can be fed as part of a buffer feed. It features high levels of magnesium and Vitamin B12 (to overcome low forage cobalt). Also features a high level of organic selenium, which has a much better absorption than sodium selenite.
Feeding Rates:
Suckler/Dairy Cows
120-150g(4-5oz)/day
Growing Heifers
50-100g(2-3.5oz)/day
(Not to be fed to sheep, or bulls or steers)
---
LS Target Dairy (IF)
Also for grazing Suckler cows.
Successfully introduced in 1999 as a good all round straightforward dairy / suckler mineral.
Feeding rates:
| | |
| --- | --- |
| Dairy / Suckler Cows | 100 – 150g (3½-5 oz) per day |
| Heifer Calves | 50 – 75g (2-3 oz) per day |
| Yearling Heifers | 75 – 100g (3-3½ oz) per day |
---
LS Millennium (Mainline) Youngstock (FA)
This mineral was introduced as a supplement for heifer replacements. Whilst not really designed for bulls and steers it would be perfectly safe for them up to 15 months.
Unlike many other minerals of this type we have maintained a high phosphorous levels in order to encourage an optimum growth skeleton or frame.
Feeding Rates:
| | |
| --- | --- |
| 1st year | 50-100g(2-3½oz)/day |
| 2nd Year Growing Heifers | 75-100g(3-3½oz)/day |
---
LS Grower Finisher (F/A)
This mineral was designed to keep life simple! It is good enough to supplement all classes of grower and finishing beef stock. (Okay it is not the mineral you should be choosing for heifer replacements (Mainline Youngstock is much better for this)); but it is exactly right for all cattle destined for the food chain. We have also double spiced this mineral in order to improve the palatability of the home mixed concentrated that are supplemented to these cattle.
Feeding Rates:
| | |
| --- | --- |
| 1st year | 50-100g(2-3½oz)/day |
| 2nd Year Stores & Heifers | 75-100g(3-3½oz)/day |
---
LS Barley Beef Feeder (IF)
A straightforward traditional beef finishing mineral.
Feeding Rates:
As for LS Grower Finisher
---
* Contains Organic Selenium
** Contains Bioplexes
FA Free access minerals contain waterproofing, spice & molasses.
IF = In Feed mineral
---
Custom Designed Minerals.
Note: At Lakeland-Scottish we can formulate any mineral to suit your needs, so if none of these are what you are looking for, just pick up the phone ask for Jerry, and he will do the rest.
---
Mineral & Vitamin Function and Deficiency
| | | |
| --- | --- | --- |
| Calcium | Development of bones and teeth, Muscle function, Blood clotting, Milk production | Milk Fever, Rickets |
| Phosphorus | Development of bones and teeth, Milk production Carbohydrate & energy metabolism | Rickets, Infertility |
| Magnesium | Bone development, Nerve function Carbohydrate metabolism | Grass staggers |
| Salt | Osmosis, Food digestion, palatability | Poor growth & Feed use |
| Vitamin A | Skin & Hair formation, Mucus membrane protection | Night blindness, Infertility, Weak & Blind young stock |
| Vitamin D3 | Controls absorption of Calcium | Retarded Growth, Rickets |
| Vitamin E | Anti-oxidant, Immune system | White Muscle disease, Stiff Lamb, Muscular Dystrophy |
| Vitamin B12 | Mobilisation of fats, Synthesis of fatty acids, Enzyme systems | Poor Milk quality, Pine, Poor finish to beef, Poor appetite |
| Iron | Blood production, Enzymes | Retarded growth, Anaemia |
| Cobalt | Vitamin B12 production, Enzymes | Pine in sheep, Poor appetite |
| Manganese | Skeleton growth, Metabolic management, Enzymes | Poor Growth, Infertility |
| Copper | Blood production, Enzyme systems, Hair and Wool colour | Anaemia, Hair pigments, poor growth, Swayback in lambs |
| Zinc | Production of Skin, Hair and Wool Enzyme systems, Immune system | High cell counts, Higher risk of severe digital dermatitis and soft hooves, Reduced immune response |
| Iodine | Thyroid Hormone synthesis | Goitre, Infertility, Abortion |
| Selenium | Anti-oxidant, Immune system, Energy Transfer | Muscular Dystrophy, White Muscle Disease, Stiff Lamb, Reproductive control |