Company Profile
Lakeland Scottish Feeds & Services is an independent feed supply company, established in 1997. Based in Penrith, Cumbria, we operate mainly in the south of Scotland and the north of England. We specialise in TMR feeding (Total Mixed Rations) for the Dairy and Livestock Industry.
Lakeland-Scottish Feeds & Services and TBA Ltd are joint authors of The F1 Blueprint for Dairy TMR Management and youngstock. This welfare-friendly, no compromise approach to exploiting modern genetic potential is designed to generate maximum output and profit from today's UK dairy and livestock farms.
We continually strive to modify and update the Blueprints as new science and research become available. As a result we have designed a full range of top quality supplements and feeds to augment the blueprint requirements. These products truly represent a no corners cut approach to feeding livestock. We believe that only this approach reflects true value for money.
Our Mission
Is to assist farmers in achieving optimum yields and profits using their home grown forages and feed crops and then balancing them with the best proteins, energy, fibre and supplements available to achieve their target output.
Lakeland Scottish Feeds & Services supply:
Blends
Straights
Protected proteins
Protected fats
F1 Yeast
Minerals
Molasses
Moist Feeds
Calf milk replacers
Compound feeds
Silage additives
Wholecrop and maize silage preservatives
Formulation Services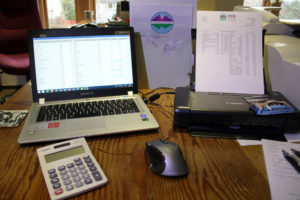 Lakeland Scottish Feeds & Services also offer a bespoke formulation service, using the powerful, regularly updated Ultramix software, and also our own management monitoring service. This may be all or part of the following suite of services:
Standard forage analysis
Mineral forage analysis
Straight feed analysis
Ration formulation for dairy, beef, youngstock and sheep
Mineral supplement formulation
Diary costings to gross margin or margin over feed
Condition score monitoring
Locomotion scoring
General cow assessment